How To Update Items On The WHP Website
Login here:    https://www.wesleyhouseplayers.org.au/wp-admin
What's On – Simple method
Click on Posts > then Add New button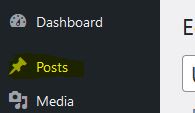 Add your title and all your content using the familiar editor.
Just hit Enter to add a new line.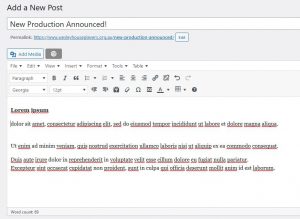 Bottom Left of this page, click Set Featured Image
To add a new image click the Upload files tab.  Drag & Drop or Select from your computer.
Click your new image on the Media Library tab and you'll see it's ticked.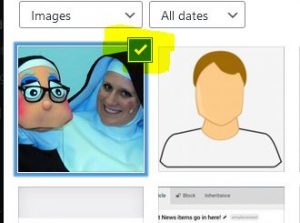 Set Featured Image button.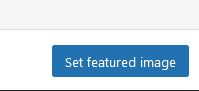 Finally hit Publish at top right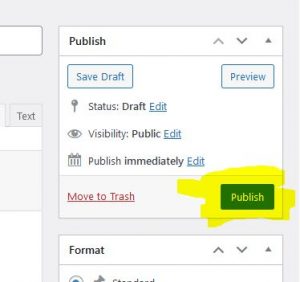 Done!
Photos
Before adding to website, resize photos to 750 (wide) x 500 (high) pixels.
– Login as before then click on 'Interstellar Theme' from left menu.
– choose Photos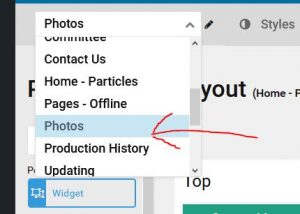 – Hit Cog icon to open Photo Grid

 – Either click + to add a new one or one of the existing ones to replace.
– Rename, add your Caption then click the button to select your new photo
–  Either drag & drop, or click here to select from your computer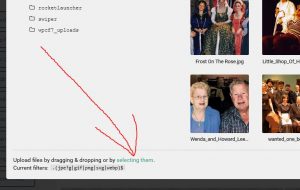 –  Once uploaded, click once on your new photo and you'll see it's name highlighted in green.
–  Now hit Select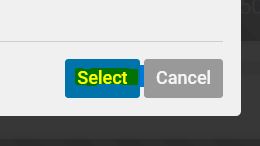 –  APPLY then APPLY & SAVE
Set Up New User for access
–  Login as before, select Users from side menu
–  Add New button > complete user details
–   Copy the password
–   Select Administrator
–    Add New User button
Add to Production History lists
Interstellar Theme >
Production History >
Layout tab > Productions List 1 > cog icon to edit
Add production in same format, i.e. * first then the name of the production, then <br/>
> Apply & Save
When you've added a few you may want to balance the two columns by taking some off the bottom of Productions List 1 and adding them to the top of Productions List 2.
=========================================
For further help:   paul@aisweb.com.au